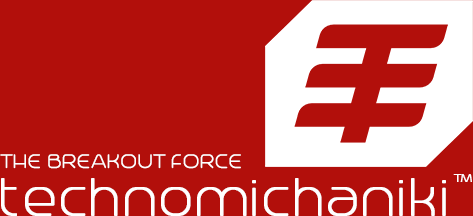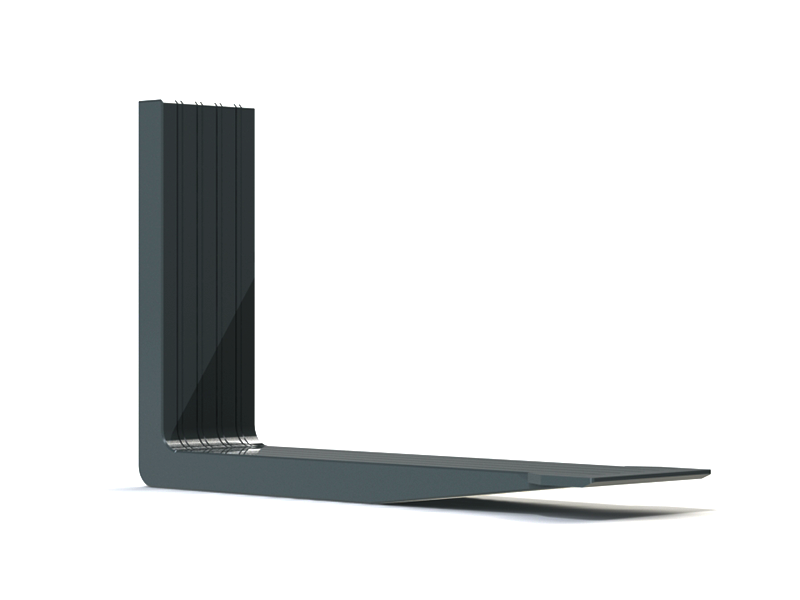 INFORMATION:

Designed to fulfil the demands for lifting and moving large and high-abrasion blocks in extreme conditions.

Created to satisfy all customer needs, guaranteeing maximum reliability and long service life.

---

SPECIFICATIONS:

Lamellar fork arms manufactured by welding together layers of HARDOX 450 for higher flexibility, extended wear and impact resistance

Factor Of Safety (F.O.S) ≥ 3

Rated operating load according to CEN EN 474.03+A1

Available in sizes and rated loads on-demand

2 years anti-breakage warranty




The product pictures are indicative; for different machine classes or latest models may differ in shape and size.
TECHNICAL DATA
| Product Code | Weight Class (tons) | Recommended Size (mm) | Rated Load (tons/fork) | C.O.G. (mm) | Approx. Weight (kg) |
| --- | --- | --- | --- | --- | --- |
| WL20.Q-FA_LFA | 18 -23 | 1250x180x80 | 10,5 / 7 / 5 | 600 / 900 / 1200 | |
| | | 1500x180x80 | 10,5 / 7 / 5 | | |
| | | | | | |
| WL25.Q-FA_LFA | 23 - 29 | 1250x245x110 | 26,5 / 17,5 / 13 | 600 / 900 / 1200 | |
| | | 1500x245x110 | 26,5 / 17,5 / 13 | 600 / 900 / 1200 | |
| | | 1250x285x110 | 31 / 20 / 15 | 600 / 900 / 1200 | |
| | | 1500x285x110 | 31 / 20 / 15 | 600 / 900 / 1200 | |
| | | 1250x310x105 | 31 / 20 / 15 | 600 / 900 / 1200 | |
| | | 1500x310x105 | 31 / 20 / 15 | 600 / 900 / 1200 | |
| | | 1250x310x110 | 33 / 22 / 16 | 600 / 900 / 1200 | |
| | | 1500x310x110 | 33 / 22 / 16 | 600 / 900 / 1200 | |
| | | (*) 1250x310x115 | 38 / 24,5 / 18 | 600 / 900 / 1200 | |
| | | (*) 1500x310x115 | 38 / 24,5 / 18 | 600 / 900 / 1200 | |
| | | | | | |
| WL35.Q-FA_LFA | 29 - 38 | 1500x285x110 | 31 / 20 / 15 | 600 / 900 / 1200 | |
| | | 1500x310x110 | 33 / 22 / 16 | 600 / 900 / 1200 | |
| | | (*) 1500x285x125 | 35,5 / 24 / 18 | 600 / 900 / 1200 | |
| | | (*) 1500x310x115 | 38 / 24,5 / 18 | 600 / 900 / 1200 | |
| | | (*) 1500x310x125 | 39 / 26,5 / 20 | 600 / 900 / 1200 | |
| | | (*) 1500x360x115 | 44,5 / 29 / 21,5 | 600 / 900 / 1200 | |
| | | | | | |
| WL40.Q-FA_LFA | 38 - 46 | 1600x360x115 | 40 / 27 / 20,5 | 600 / 900 / 1200 | |
| | | 1800x360x115 | 40 / 27 / 20,5 | 600 / 900 / 1200 | |
| | | 1600x310x125 | 44 / 29 / 21,5 | 600 / 900 / 1200 | |
| | | 1800x310x125 | 44 / 29 / 21,5 | 600 / 900 / 1200 | |
| | | 1600x360x125 | 52 / 34 / 25,5 | 600 / 900 / 1200 | |
| | | 1800x360x125 | 52 / 34 / 25,5 | 600 / 900 / 1200 | |
| | | | | | |
| WL50.Q-FA_LFA | 46 - 54 | 1800x360x130 | 53,5 / 36 / 27 | 600 / 900 / 1200 | |
| | | 1800x360x150 | 57,5 / 39 / 29,5 | 600 / 900 / 1200 | |
| | | 1800x435x125 | 61 / 41 / 30,5 | 600 / 900 / 1200 | |
| | | 1800x435x135 | 68,5 / 46,5 / 34,5 | 600 / 900 / 1200 | |
| | | (*) 1600x310x140 | 53 / 34,5 / 25,5 | 600 / 900 / 1200 | 820 |
| | | | | | |
| WL60.Q-FA_LFA | 54 - 66 | (*) 1800x435x140 | 82/ 53,5 / 39,5 | 600 / 900 / 1200 | 1300 |
| | | (*) 1800x435x145 | 90 / 58 / 42,5 | 600 / 900 / 1200 | 1350 |
| | | (*) 1800x435x155 | 100 / 65 / 48 | 600 / 900 / 1200 | 1450 |
| | | | | | |
| WL80.Q-FA_LFA | 66 - 91 | 1800x435x155 | 100 / 65 / 48 | 600 / 900 / 1200 | 1450 |
| | | 1800x435x160 | 102,5 / 67/ 50 | 600 / 900 / 1200 | 1500 |
| | | | | | |
| WL100.Q-FA_LFA | 91 - 120 | 2200x435x170 | 119,5 / 78 / 57.5 | 600 / 900 / 1200 | 1845 |
| | | 2200x435x180 | 135 / 88,5 / 65,5 | 600 / 900 / 1200 | 1955 |
| | | 2200x435x200 | 166 / 109 / 81 | 600 / 900 / 1200 | |
| | | 2500x435x200 | | 600 / 900 / 1200 | |
| | | | | | |
| | | (*) Block Handler Arrangement | | | |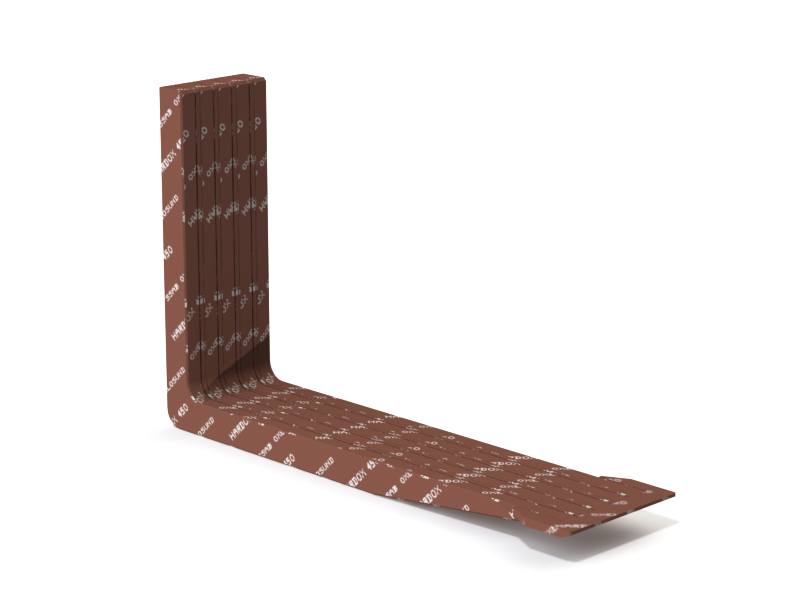 ISOMETRIC VIEW – FRONT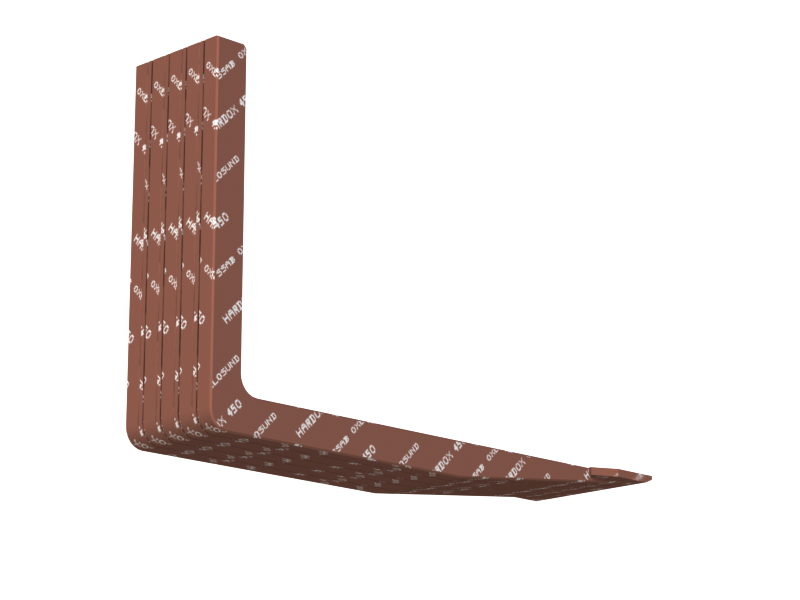 ISOMETRIC VIEW – REAR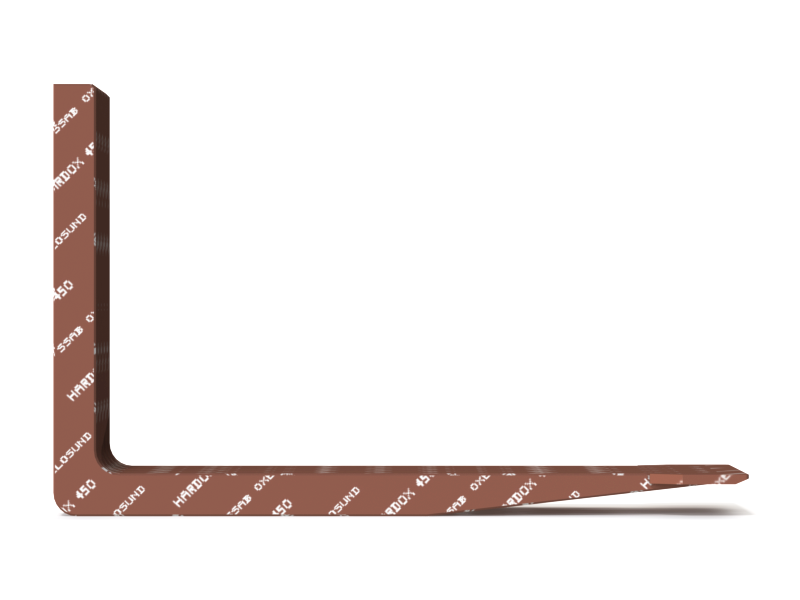 SIDE VIEW