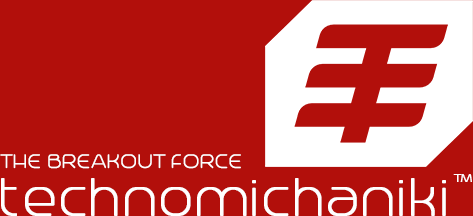 TECHNOMICHANIKI – A brief review
1970's
In the summer of 1975, TECHNOMICHANIKI was established; a small workshop focusing on manufacturing and repairing attachments for all classes and types of earthmoving equipment, stands out for the quality of its services.
1980's
In 1982, the company acquired its owned facilities. In the center of the industrial district of Athens, in an easily accessible area, TECHNOMICHANIKI is now ready to meet the requirements of a growing market.
1990's
In 1995, ownership passed entirely into the hands of one of the two founders, CHADZILIAS DIMITRIS. Since then, new targets and business decisions have put the foundations of what is today's company.
2000's
In the middle of the first decade of 2000, domestic growth is at its peak. With guaranteed quality and respect for the customer, TECHNOMICHANIKI managed to become the indispensable partner of major Greek construction companies.
2010's
In 2012, the company enters the 2nd generation. With the most experienced staff, the new administration adopts strategies and methods of production according to the standards of large construction brand abroad.
In 2013, creates the Study & Construction Design Department and invests in new construction areas such as marble and granite mining.
In 2014, it is the first Greek company that manufactures with complete success a forklift for marble blocks. Since then, a complete range of quarrying products has been developed to meet all customer needs, ensuring maximum reliability and long service life in the extreme conditions of marble and granite quarries.