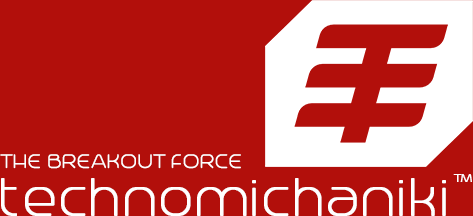 CROMAX IH 482 – INDUCTION-HARDENED, HARD CHROME BAR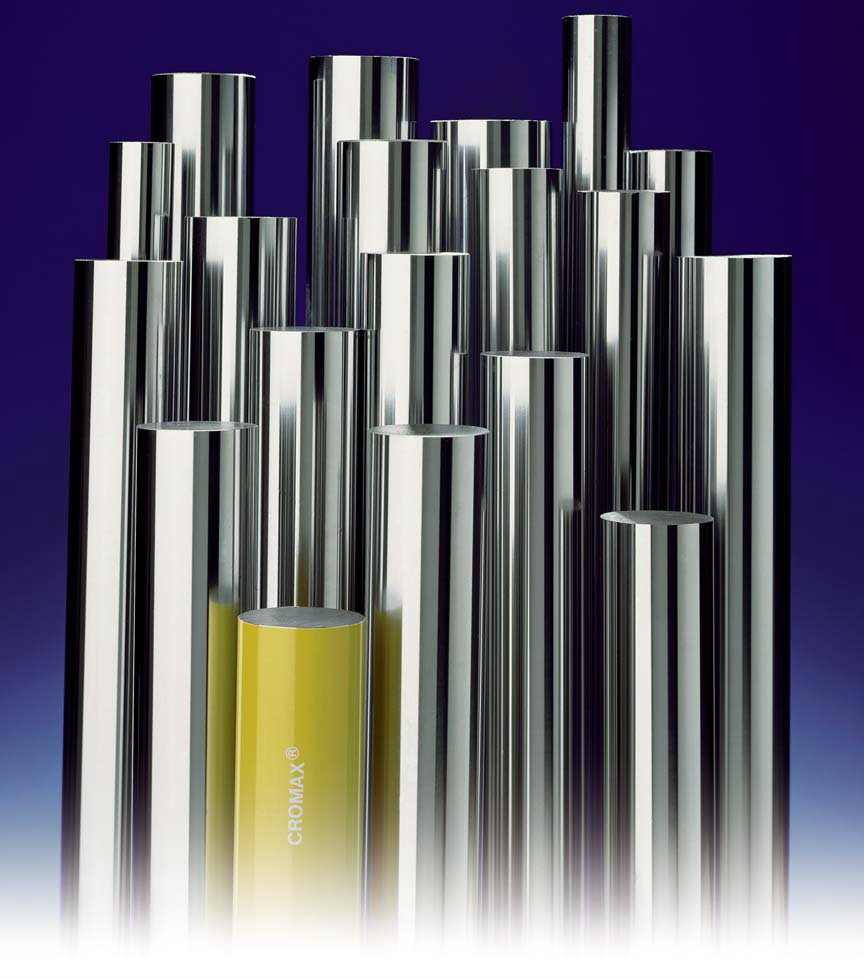 INFORMATION:

Induction-hardened Cromax IH 482 is based on a medium carbon, micro-alloyed steel, which is characterised by high strength in the as-rolled condition, i.e. without heat treatment. The 482 base steel is a cost-effective alternative to traditional low-alloy, quenched and tempered grades with, in the context of piston-rod applications, equivalent properties.

The analysis of the base steel in Cromax IH 482 is well adapted to induction hardening and a high and uniform hardness is achieved throughout the case irrespective of diameter. In consequence, the resistance to even high-energy external impact is excellent.

---

SPECIFICATIONS:

The thickness of the chrome layer is minimum 20 μm

The surface roughness (Ra) is always less than 0.2 µm and normally in the range 0.05-0.15 µm. Rt (ISO) is always less than 2.0 µm and normally in the range 0.5-1.5 µm

The chrome layer hardness is 850 HV0.1min. The surface hardness in the induction-hardened zone immediately beneath the chrome layer is 55 HRC min. The depth of hardening, which is defined as the distance from the steel/chrome interface at which the hardness has dropped to 400 HV5, is dependent on diameter as tabulated below:

(Ø) ≤28 mm

Hardening depth (mm): 1.0 – 1.5

(Ø) >28 – 40 mm

Hardening depth (mm): 1.3 – 1.7

(Ø) >40 mm

Hardening depth (mm): 1.7 – 2.3

Other hardening depths can be supplied by special arrangement

The maximum deviation is 0.2 mm/1.0 m

The out of roundness is maximized at 50% of the diameter tolerance interval

ISO f7 is standard. Other tolerances can be supplied upon request (narrowest range is ISO level 7)

---

TYPICAL MECHANICAL PROPERTIES:

Tensile strength (Rm): 850- 1000 MPa

Yield strength(Re): 580 MPa

Elongation (As): 14%

Hardness (HBW): 250 – 300

Resilience (-20°C): No guarantee given, but normally 15 – 30 J

---

CORRESPONDING STANDARDS:

Below is the closest equivalent standard for the steel in Cromax IH 482. In most cases, the correspondence is only approximate.

CROMAX 482

EN 38MnVS6

DIN 38MnSiVS5

AFNOR 30MV6

SAE/ASTM 1045V




Ovako Cromax is the major manufacturer in Europe of hard-chrome plated products in the form of bar and tube.
STANDARD SIZES (available in stock)
| Diameter (mm) | Weight (kg/m) | Diameter (inch) | (mm) | Weight (kg/m) |
| --- | --- | --- | --- | --- |
| 12 | 0.89 | 1/2 | 12.70 | 1.00 |
| 14 | 1.21 | 1 | 25.40 | 3.97 |
| 20 | 2.47 | 1 1/4 | 31.75 | 6.22 |
| 22 | 2.98 | 1 1/2 | 38.10 | 8.94 |
| 25 | 3.85 | 1 3/4 | 44.45 | 12.19 |
| 30 | 5.55 | 2 | 50.80 | 15.91 |
| 32 | 6.31 | 2 1/4 | 57.15 | 20.13 |
| 35 | 7.55 | 2 1/2 | 63.50 | 24.87 |
| 36 | 7.99 | 2 3/4 | 69.85 | 30.09 |
| 40 | 9.86 | 3 | 76.20 | 35.81 |
| 45 | 12.48 | 3 1/4 | 82.55 | 42.03 |
| 50 | 15.41 | 3 1/2 | 88.90 | 48.72 |
| 55 | 18.65 | 4 | 101.60 | 63.65 |
| 56 | 19.33 | 5 | 127.00 | 99.44 |
| 60 | 22.19 | | | |
| 63 | 24.47 | | | |
| 65 | 26.05 | | | |
| 70 | 30.21 | | | |
| 75 | 34.68 | | | |
| 80 | 39.46 | | | |
| 85 | 44.54 | | | |
| 90 | 49.94 | | | |
| 95 | 55.64 | | | |
| 100 | 61.65 | | | |
| 105 | 67.97 | | | |
| 110 | 74.60 | | | |
| 115 | 81.54 | | | |
| 120 | 88.78 | | | |
| 125 | 96.33 | | | |
| 130 | 104.19 | | | |